Non-driven conveyors, system Q70 for medium-heavy goods
The non-driven floor conveyor system Q70 is used in many areas of the production flow, for example, as storage for raw components and for finished products before packaging, not to mention as an efficient buffer store between processing machines, so that a maximum exploitation of the expensive machining lines is attained. The roller conveyors with a load capacity of 1000 kg per metre are designed for handling of stacks on and without baseboards The pushing of the stacks requires little force, as a power of only 15 kg is necessary to set a stack of 1000 kg in motion.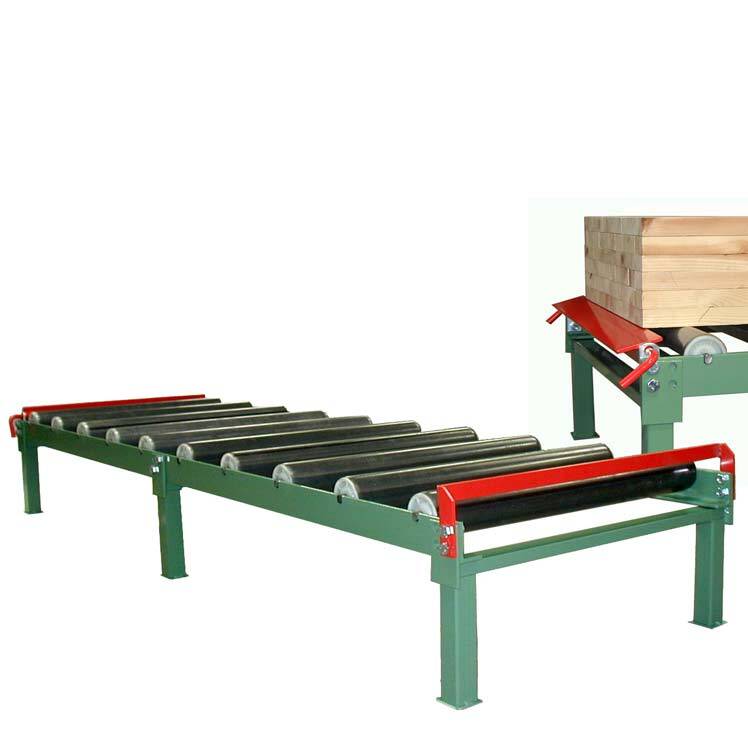 Roller Conveyor
The non-driven roller conveyor with steel rollers with ball bearings is usually supplied with permanent and tilting end-stops for an easy, quick and safe removal of stacks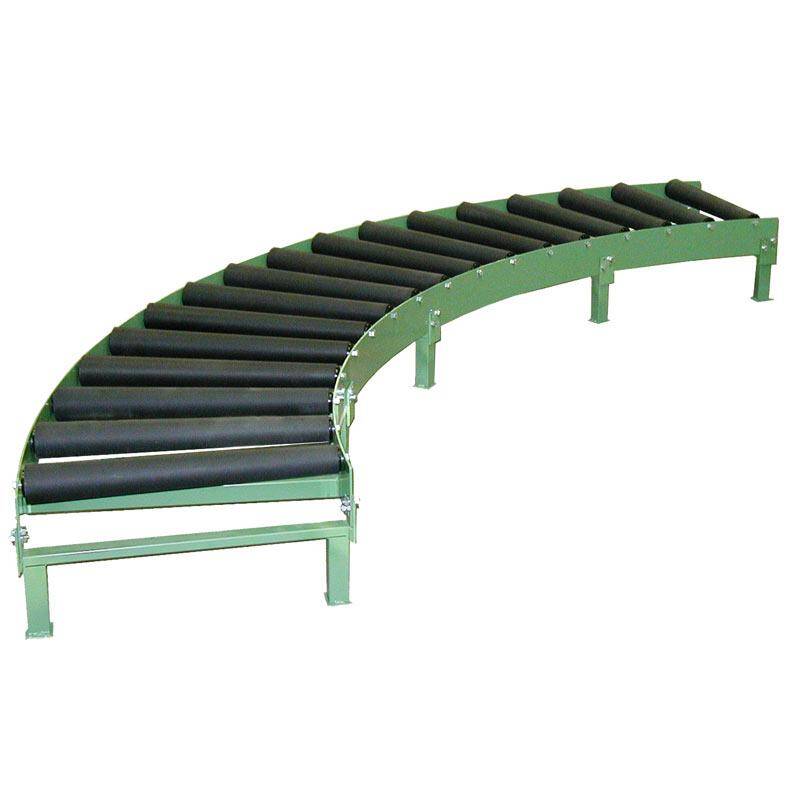 Non-driven Curve
Available as a 45, 90 og 180º version with conical or double rollers.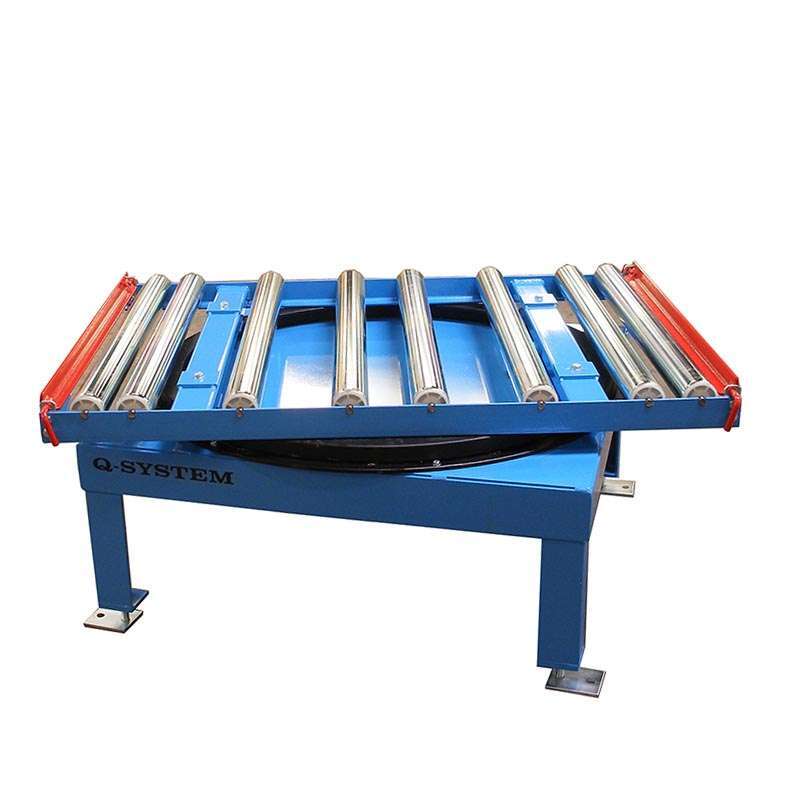 Manual turntable
for change of direction.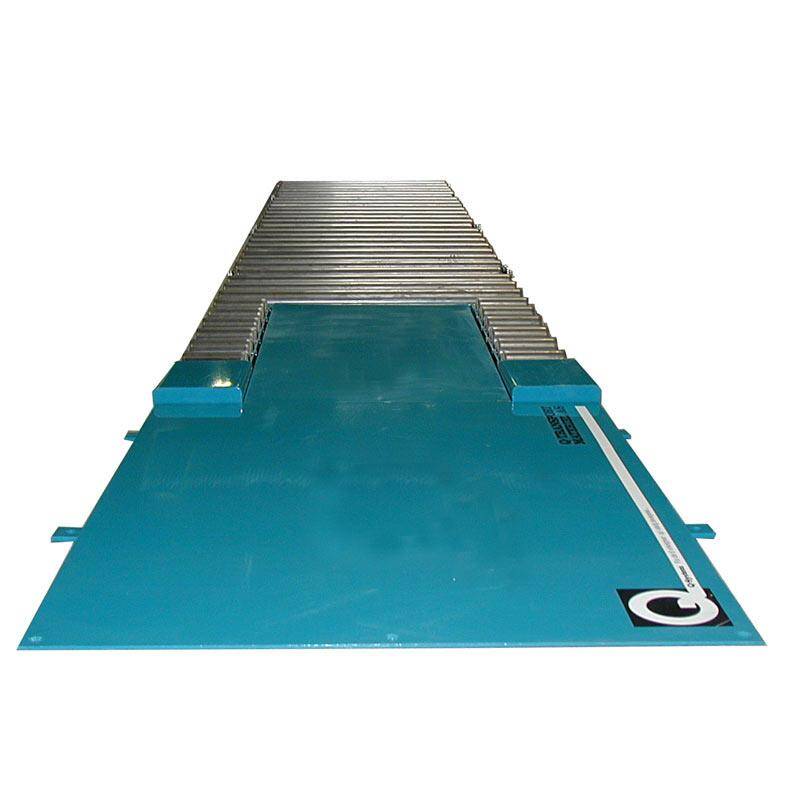 Gravity conveyor
for removal of pallets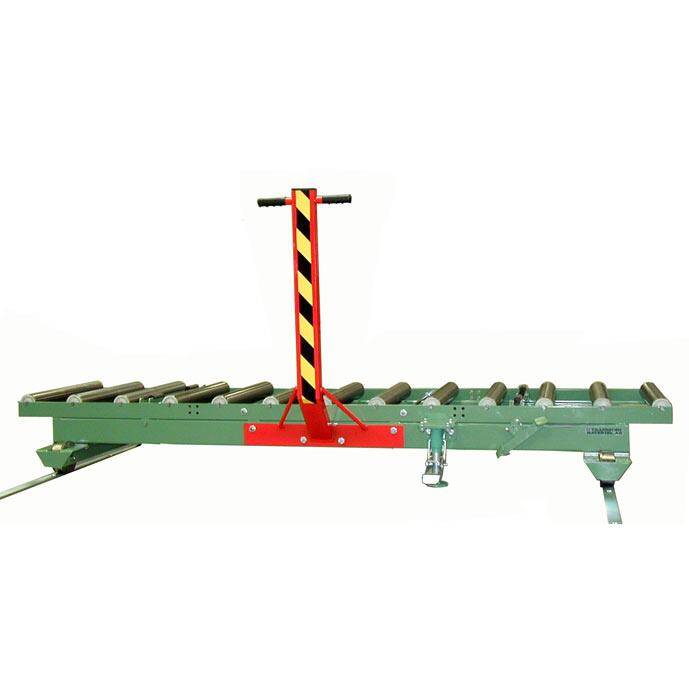 Transfer cart with non-driven roller conveyor
With push bar, 2 material brakes and foot-activated parking brake. Den udrevne rullebane er forsynet med letløbende stålruller med kuglelejer. Banen kan leveres med fast og kipbart endestop for let, hurtigt og sikkert udtag af godset.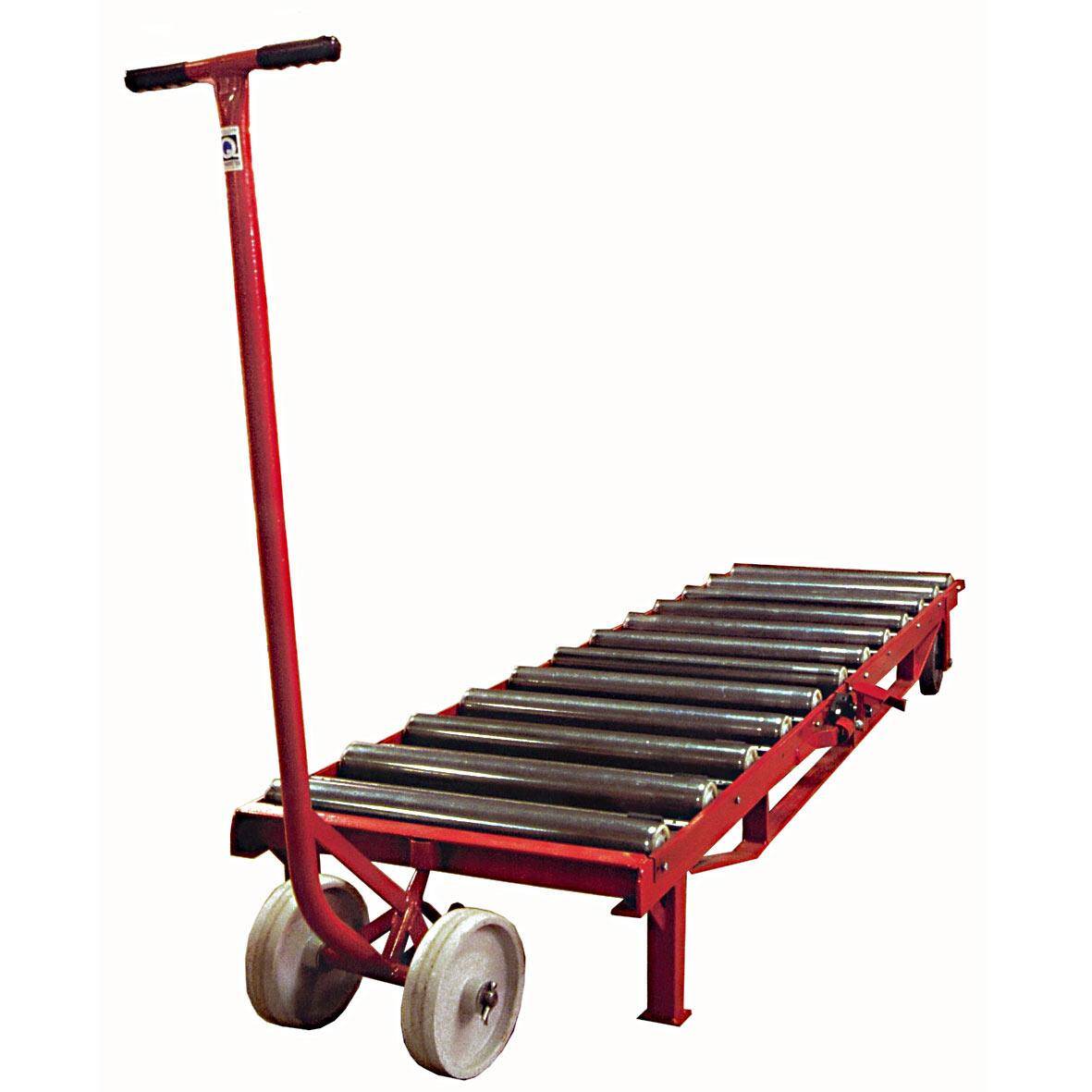 Floor Truck With Roller Conveyor and Tug Bar
Is used to transport item to and from storage roller conveyors.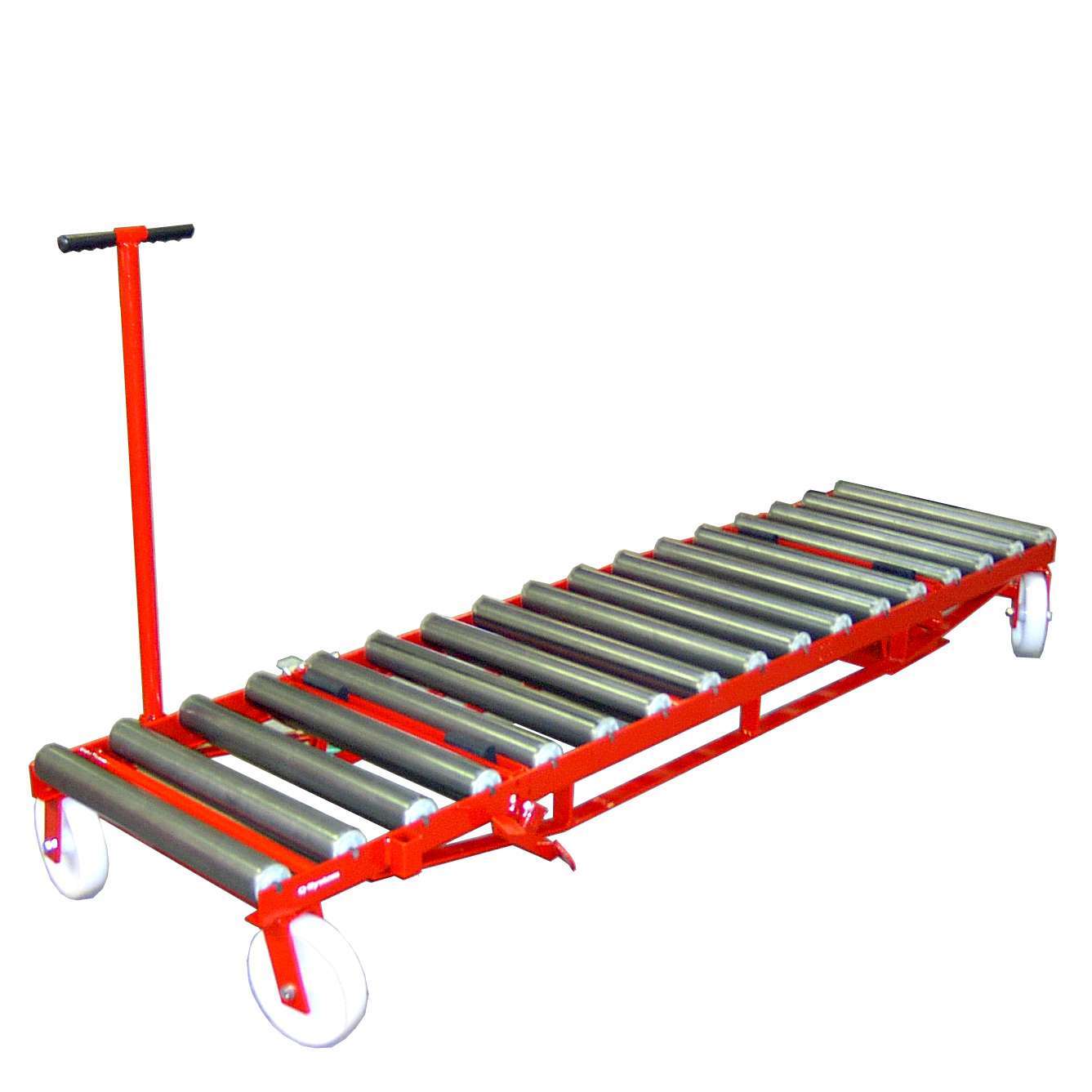 Revolvable Angle Transfer Cart
Is used to change the transportation direction of the goods, and for a 180º turn.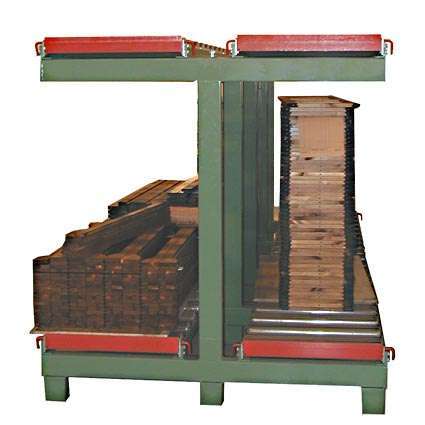 Two-level Conveyor Rack
Provides double utilization of the storage area, and reduces the transportation distance between the storage area and the machinery lines. The modular structure of the conveyor system enables re-use of existing non-driven Q roller conveyors and end-stops in the two-level rack. The rack is a very robust construction with complete stability even when it is subjected to a load on one side of 600 kg/m on the upper level.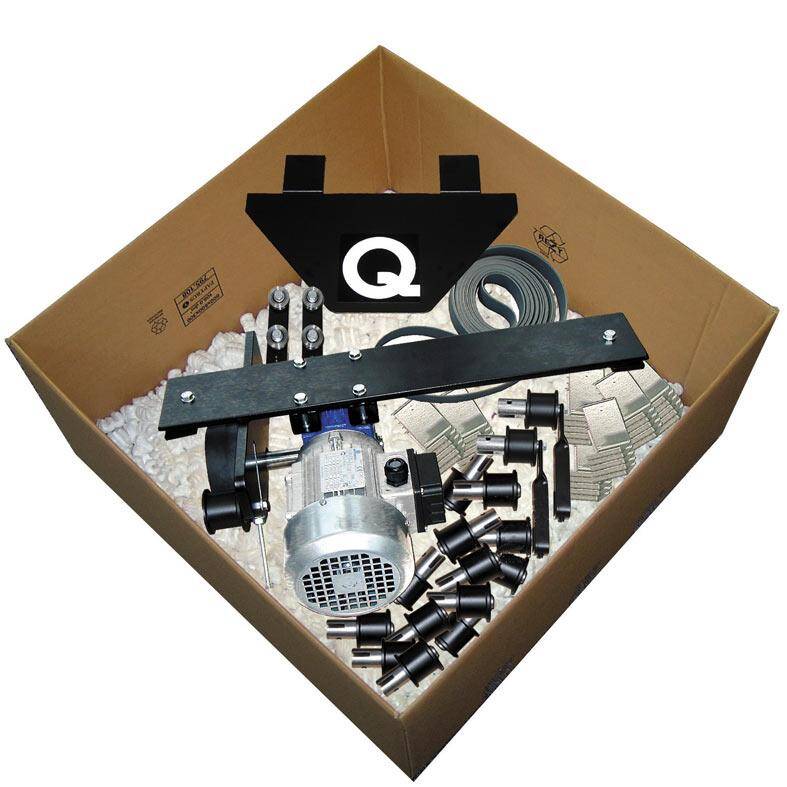 Q70Plus Kit
You can convert your non-driven conveyors type Q70 into driven ones and you can even do it yourself – in 15 minutes! By means of the Q70Plus, you can motorise 6 m of non-driven roller conveyor Q70 with the following specifications: W=600, C-C=150 and 200, H=300 mm. The speed of the conveyor will be about 13.5 m/min. and the total capacity 2000 kg. The kit is exclusive of electrical control leaving it to you as to how you want the conveyors controlled.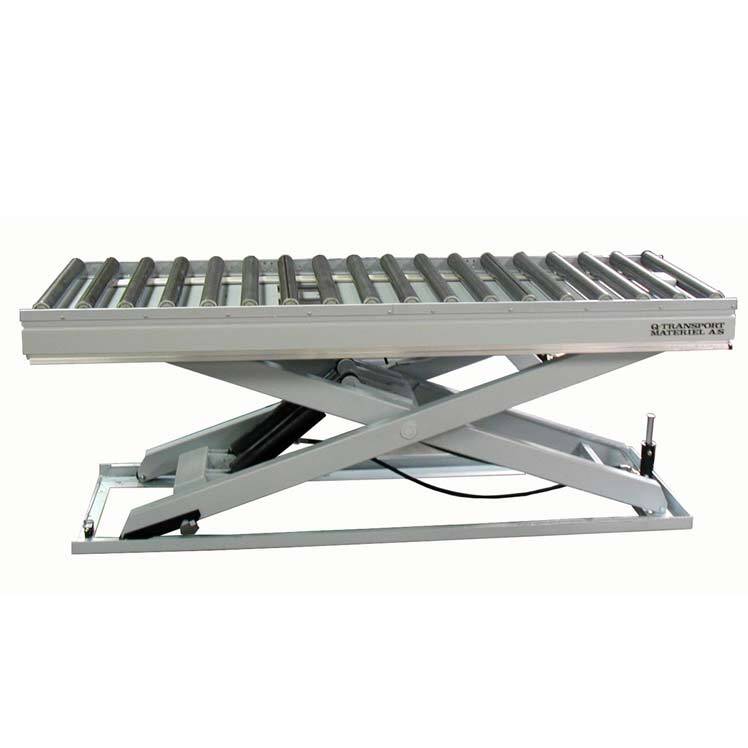 Lifting table
can be supplied in a number of different versions based on the specific requirements.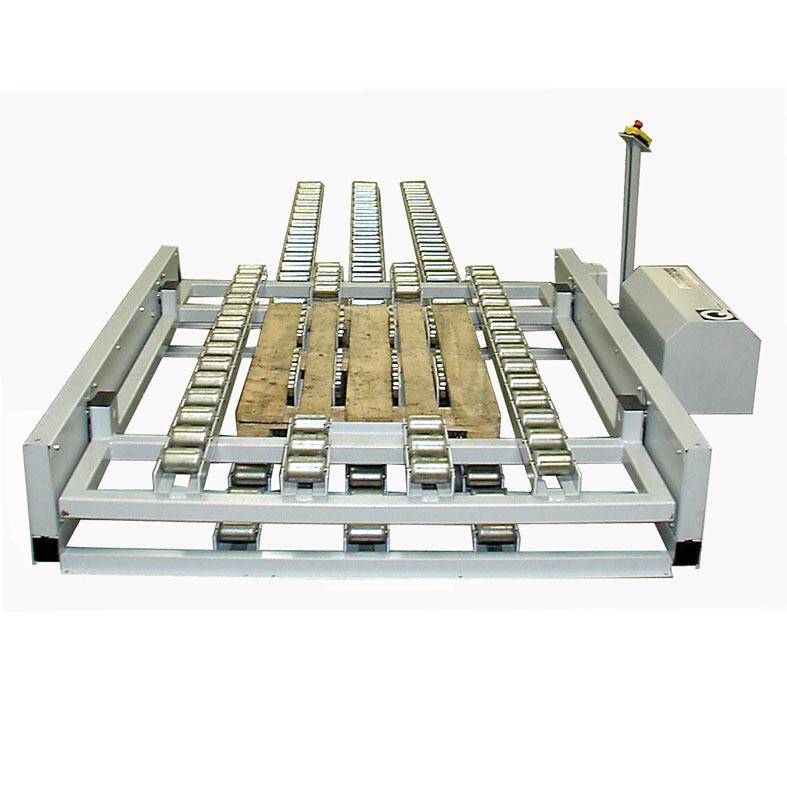 Base Inverter
Is used to depalletise a stack (possibly on a baseboard) from a EURO pallet onto a roller conveyor. The base inverter can also be used to palletise a stack from a roller conveyor onto a EURO pallet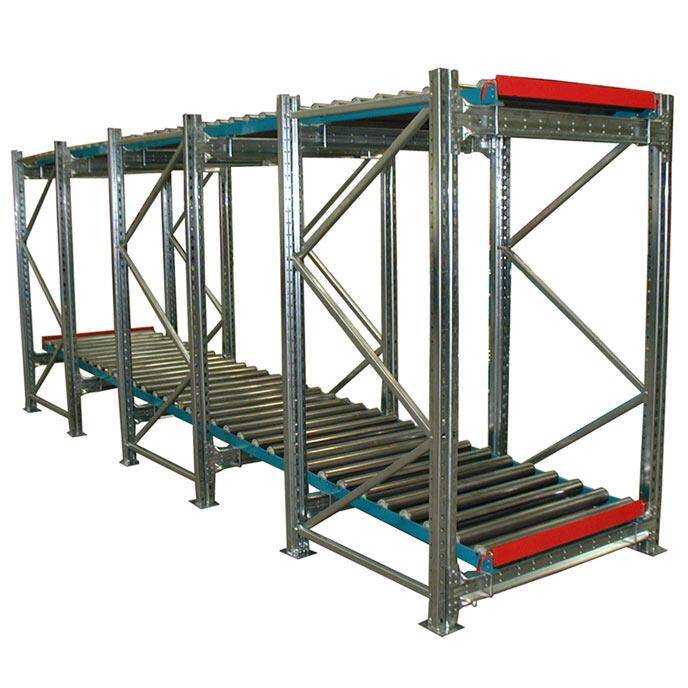 Through-feed conveyor rack