Conveyor System for Light Transport
Here at Q-System, we have extensive expertise in conveyor systems. With our many years of experience, we specialize in delivering customized solutions for the transportation and handling of lightweight goods and boxes.
By choosing Q-System, you not only get reliable and durable high-quality conveyors, but also our expertise and commitment to finding the best solution for your specific requirements. We are here to help you optimize your logistics and improve your handling of lightweight goods and boxes.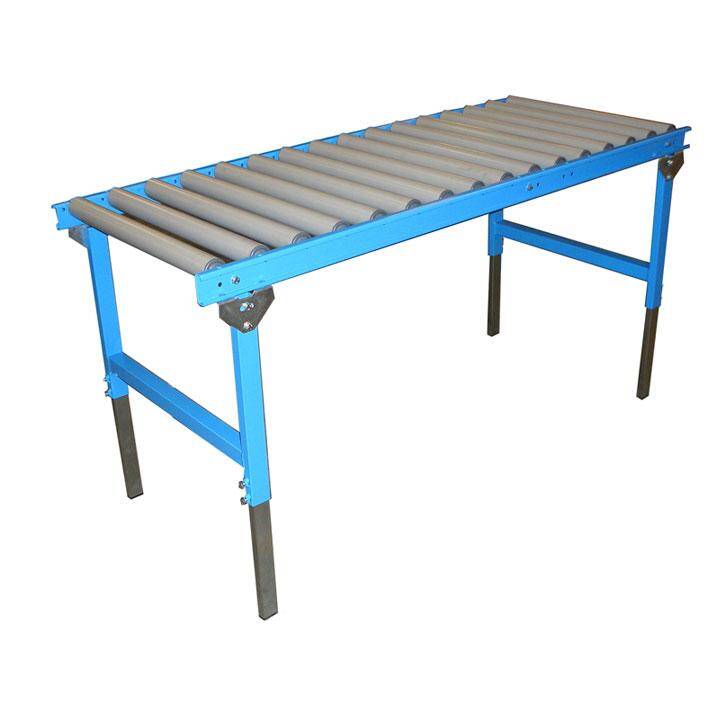 Non-Driven Conveyors Q62-63
The driven conveyors of type Q60 are designed for transporting items weighing up to 200 kg per meter of conveyor. The goods can be transported manually or by gravity. In the latter case, the conveyor is installed with approximately 2-5% slope in the longitudinal direction.
The Q62 series of conveyors are equipped with adjustable height and a bracket that allows tilting of the conveyor. The conveyor is supplied with PVC rollers mounted with nylon or ball bearings.
Each section has a length of 2,000 mm.
The conveyor can be supplied with a floor mounting bracket, and we offer various widths of the conveyor to accommodate different needs.
Non-driven Conveyor Q63
Our gravity conveyor Q63 is a versatile and practical solution for transporting items weighing up to 200 kg per meter of conveyor. This conveyor is designed to ensure efficient and seamless movement of your goods and can be customized to meet your specific needs.
The gravity conveyor Q63 is equipped with a wheel chassis, allowing easy and flexible transportation around your workplace or production area. The adjustable wheel chassis enables you to adjust the height of the conveyor to fit your specific requirements and ergonomic needs.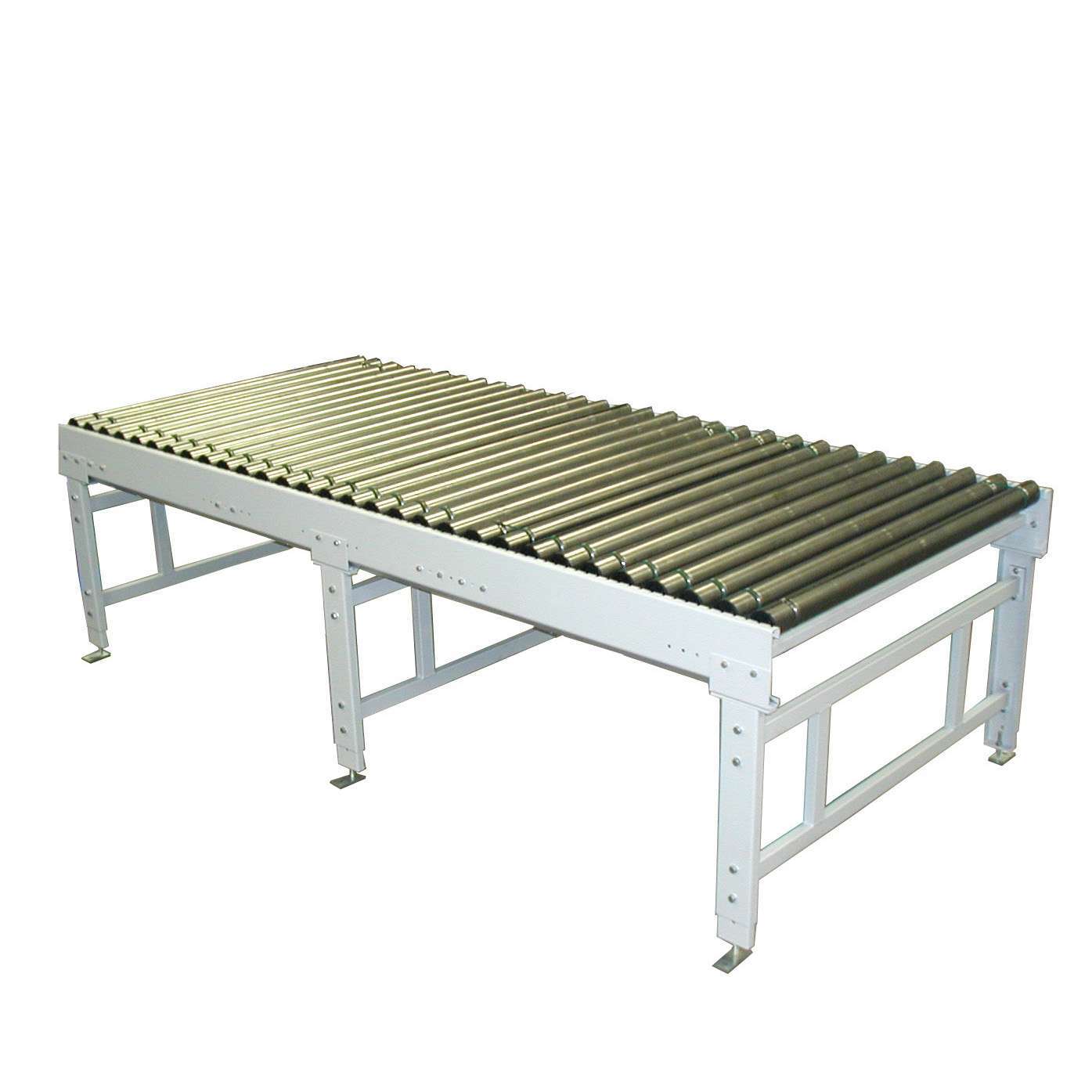 Driven Conveyors Q67 for Light Products
The driven conveyor system Q67 is designed for transporting lighter items and includes roller conveyors with round belt-driven steel rollers, curves, turntables, pushers, mill turners, belt conveyors, and angle transfers.
The standard components within the Q67 conveyor system form the basis for the often-customized installations tailored to the specific customer's premises and needs.
Used for transporting goods weighing up to 200 kg per meter of conveyor.
Section lengths of 2,000 and 3,000 mm. Available in various widths.
Chain Conveyor
Our chain conveyor is a reliable and efficient solution for transporting lighter items. It is part of our driven conveyor system Q67, which offers a wide range of components and options to build customized transport solutions.
Conveyor with Omni Wheels
Used for transporting lighter items such as plastic crates, cardboard boxes, etc.
Standard wheel types, Ø50mm:
Nylon wheels with slide bearings
Steel wheels with ball bearings
PVC wheels with ball bearings
The wheel track is customized for each task.
Belt Conveyor Combined with Driven Conveyors with Built-in Angle Transfer
Our belt conveyor combined with driven conveyors with built-in angle transfer is a versatile and efficient solution for transporting items that require directional changes in your production environment. This unit is part of our comprehensive range of conveyor systems and accessories designed to optimize your production process.
Our dedicated team of professionals is committed to finding the optimal conveyor solution for your needs.
We understand the importance of efficient logistics and safe handling of goods, which is why we offer modular standard units, including conveyors, turntables, lift tables, angle transfers, vertical conveyors, and much more.
We take pride in offering customized roller spacing that perfectly matches the weight and size of your goods. Whether it's warehouse facilities, production environments, or other industries, our conveyors ensure smooth and efficient movement of your goods.
If you need advice or want to discuss your specific requirements, please feel free to contact us.