Roller conveyor system for light goods
This conveyor system, comprising the non-driven system Q60 and the driven system Q67, is designed for transportation of light items with an even bearing surfaces such as plastic and cardboard boxes. The system consists of a number of standard components, which can easily be combined with the other Q conveyor systems, examples being straights, curves, merges, cross tables, belts, angle transfers and pusher systems.
Non-driven Roller Conveyors Q62-63
The non-driven roller conveyor system Q60 is designed for handling items with a total weight of up to 200 kg per metre. The advance of the goods is by pushing or by gravity when the conveyor is installed with a fall of 2-5 per cent.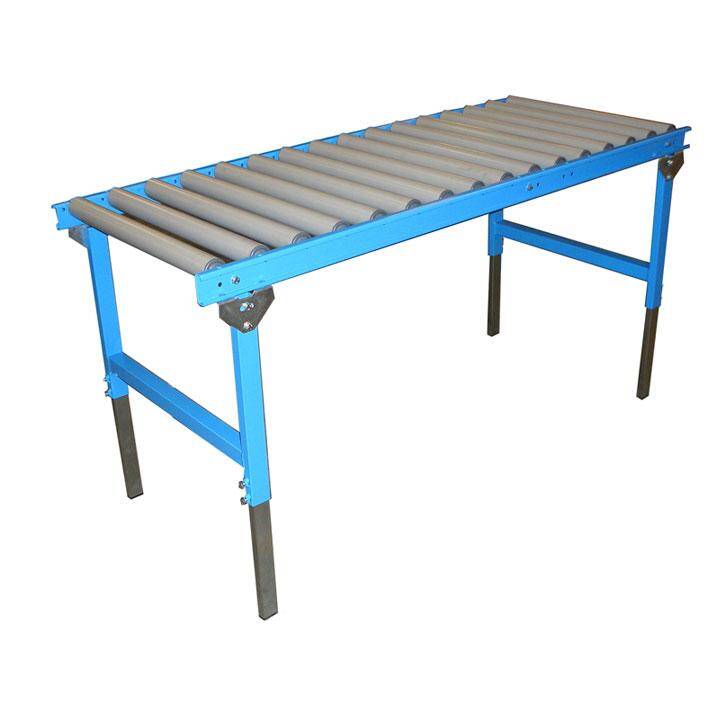 Non-driven roller conveyor Q62
With adjustable height and an adjustable bracket to incline the conveyor. The conveyor is available with PVC rollers with ball bearings.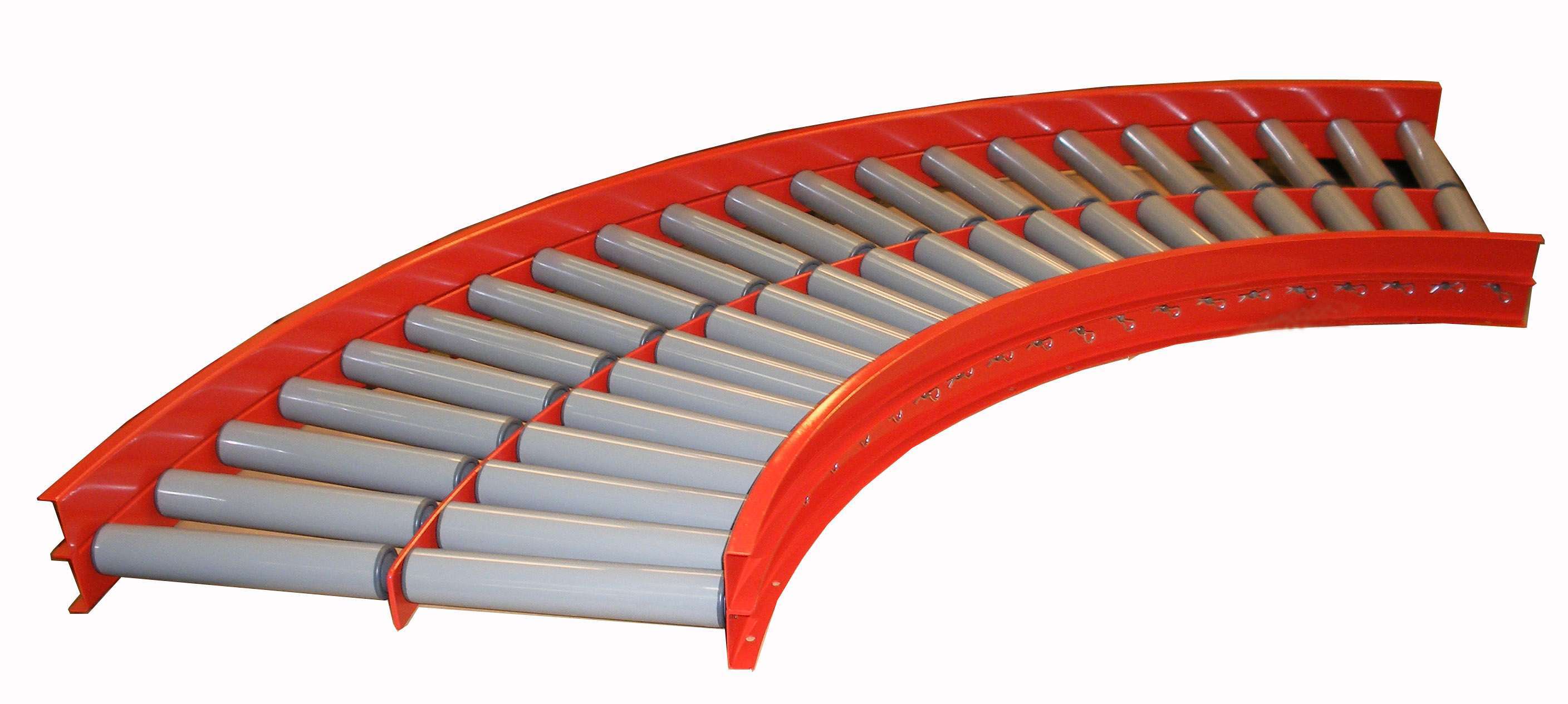 Non-driven roller conveyor curve Q62
with side guides and double PVC rollers with ball bearings.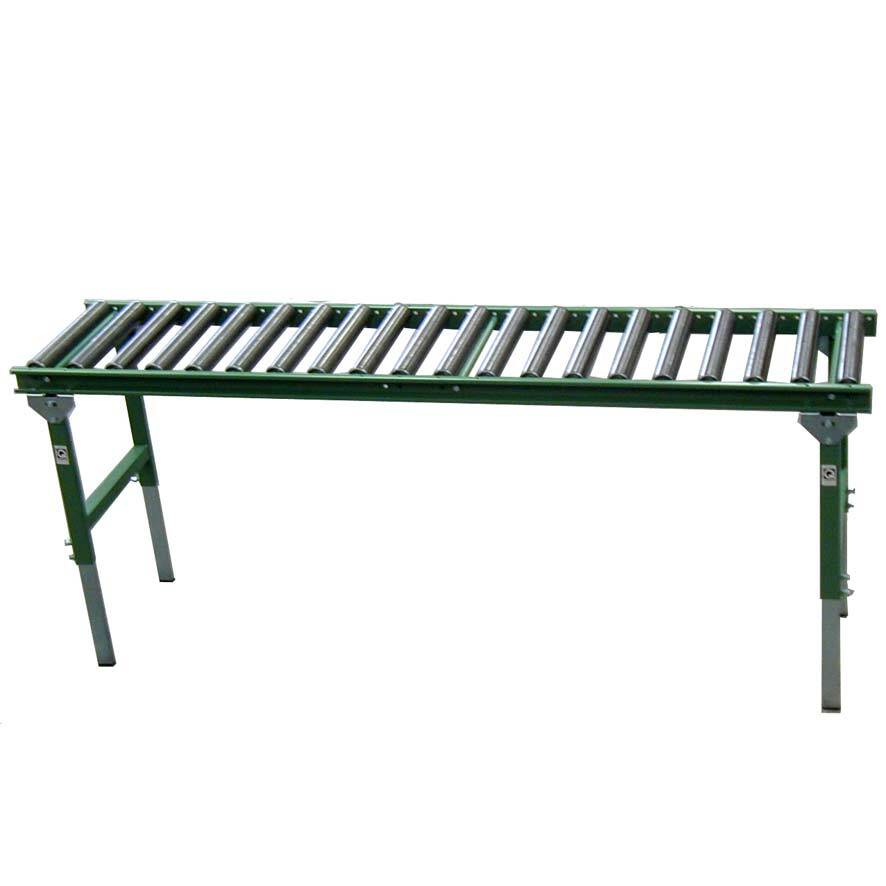 Non-driven roller conveyor Q63
med stilbar højde og justerbart beslag for skråtstilling af banen. Til banen leveres stålruller med kuglelejer.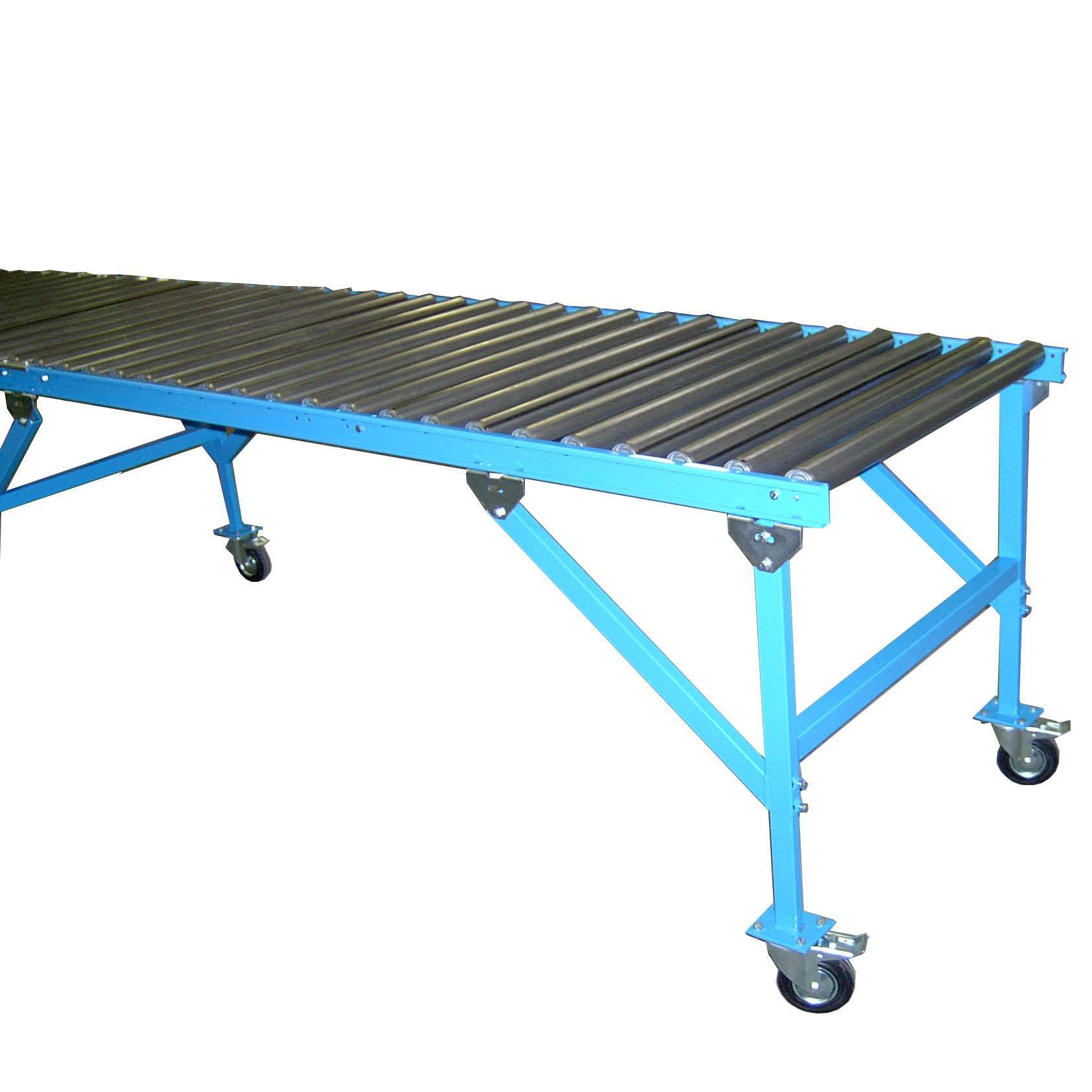 Non-driven roller conveyor Q63
with wheels and adjustable height.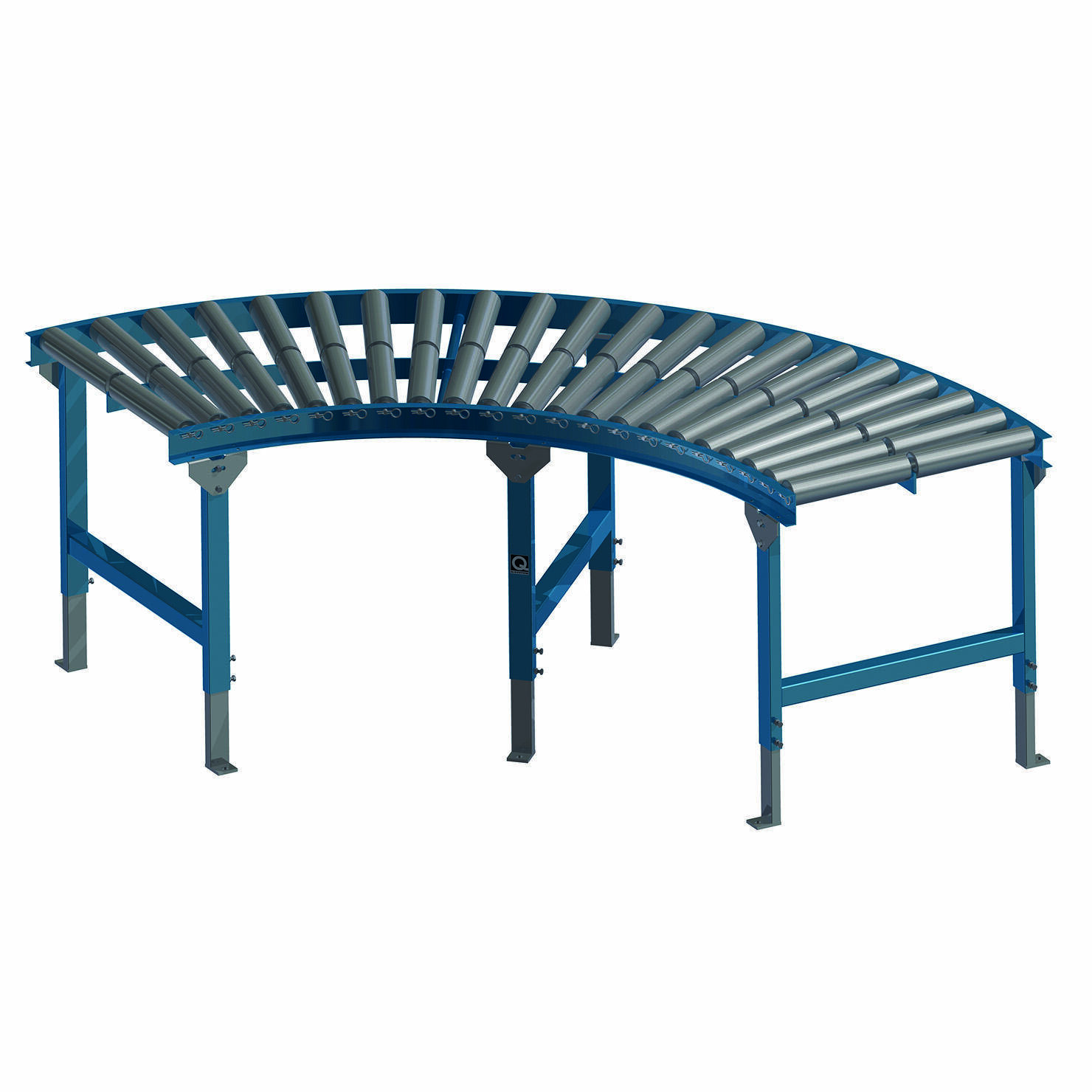 Roller Conveyor Curve, Non-Driven
The non-driven curve, available in 30º, 45º, 60º and 90º, can be supplied with double or conical rollers. Alternatively with PVC or steel wheels.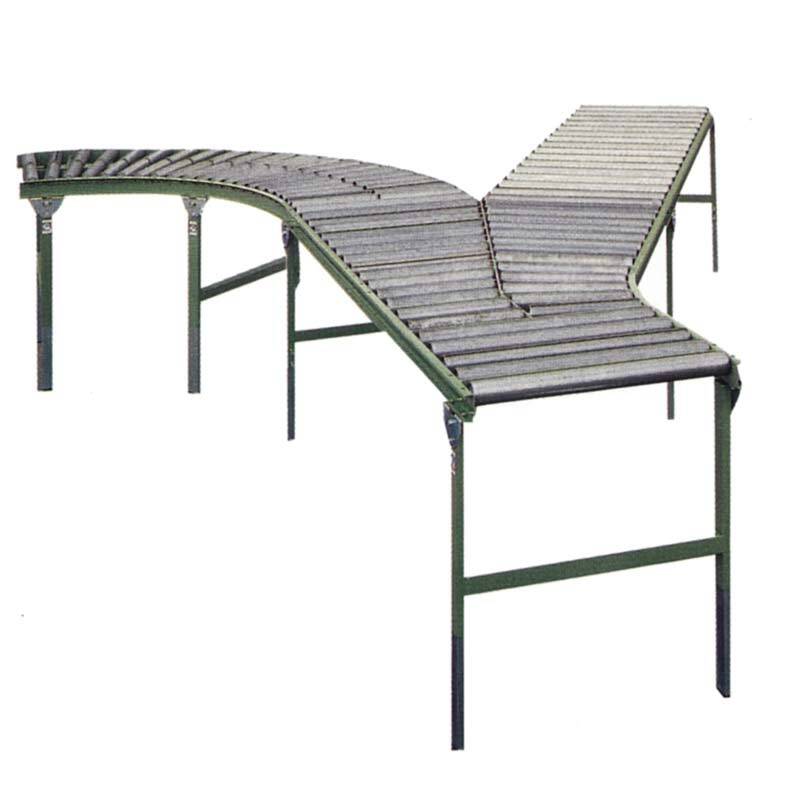 Merge
For transportation of items from two conveyors into one conveyor.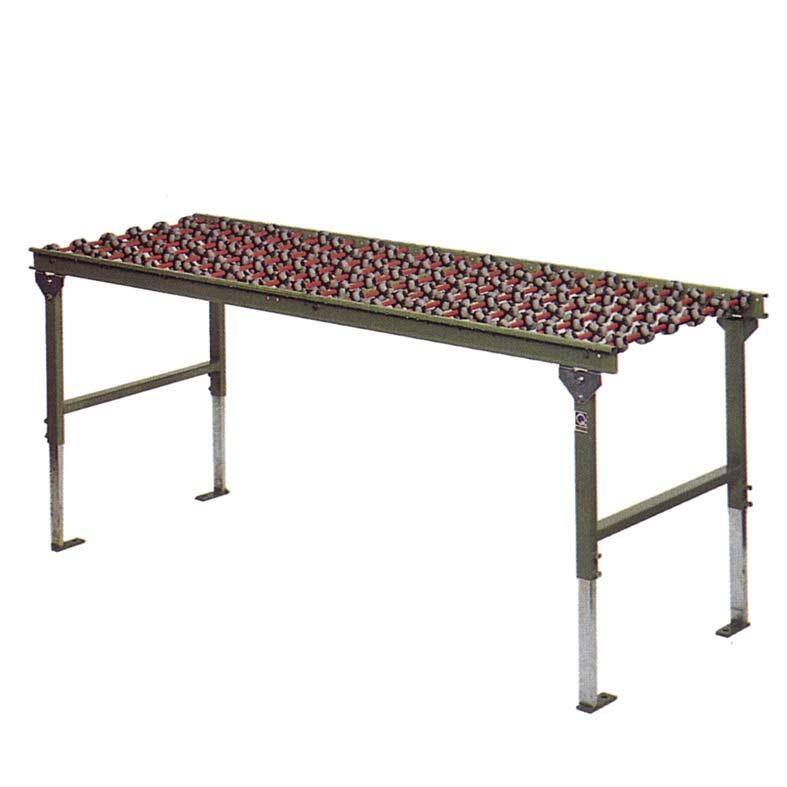 Conveyor with all-side rollers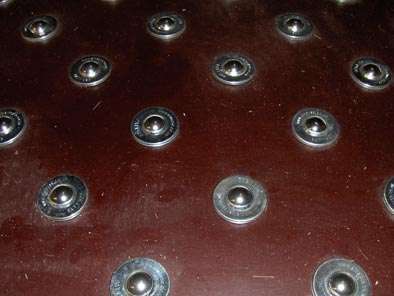 The conveyor can also be supplied with steel balls,
so that the item can be turned in any direction.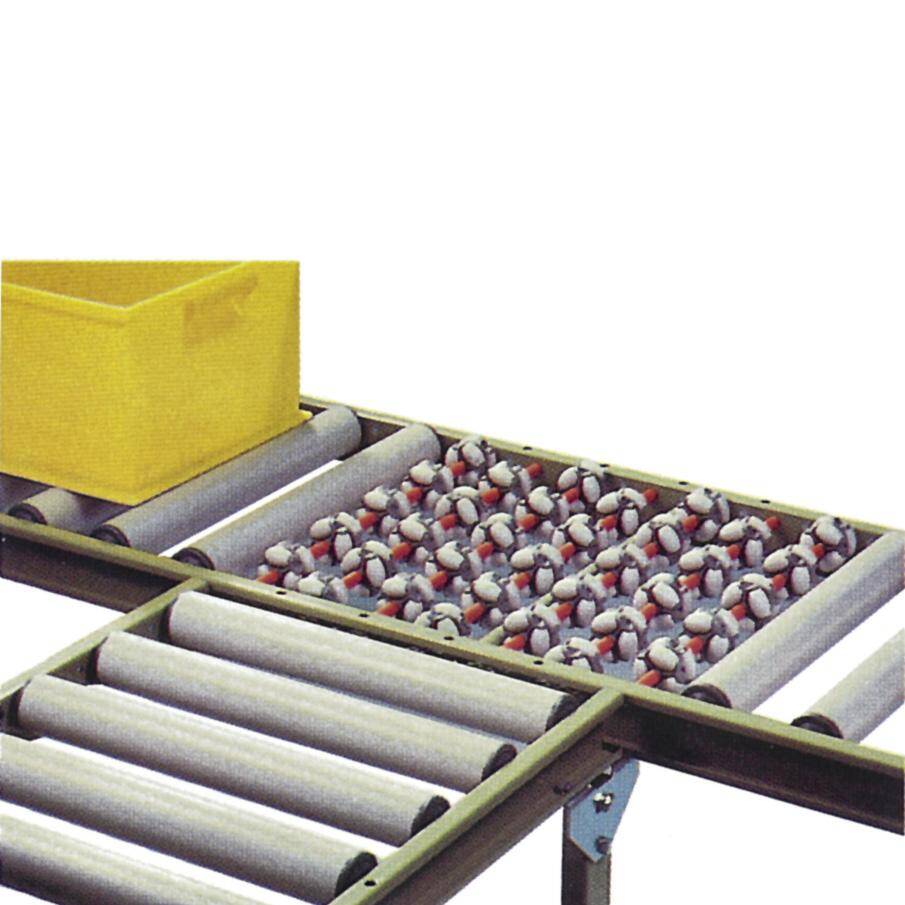 Turn Section
Is used as a turntable or as a transfer unit. The turn section is available with all-way-rollers or balls.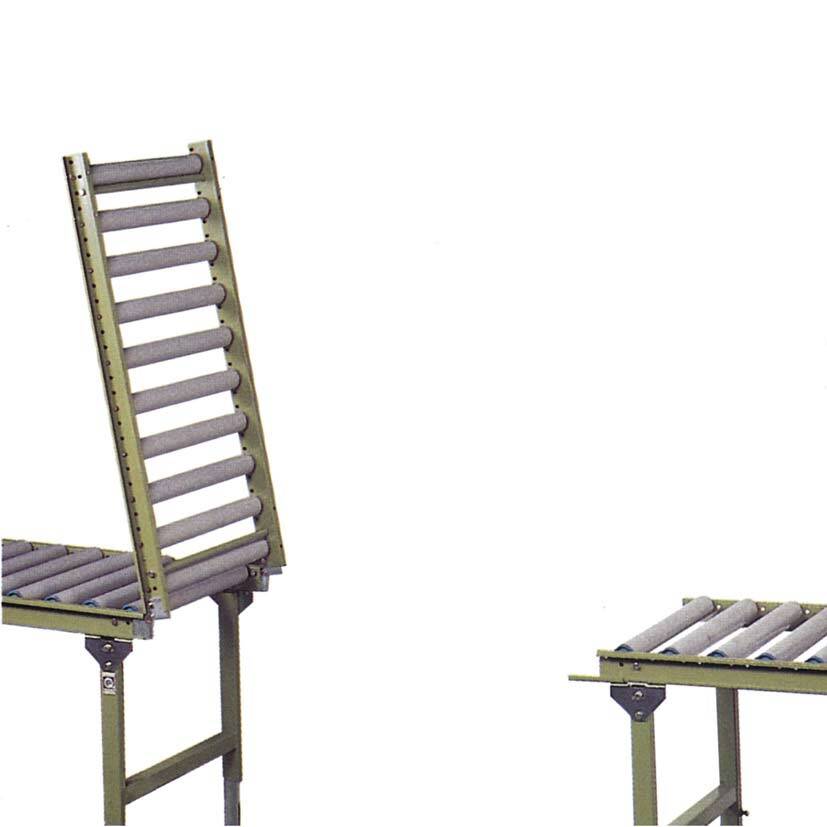 Power-Driven Roller Conveyors Q67 for light items
The driven roller conveyor system Q67 is designed for handling light items. The system comprises among other things roller conveyors with cord-driven steel rollers, curves, turntables, pushers, strap conveyors and transfer units. The standard components of the Q67 roller conveyor system create the basis for the usually customized conveyor system.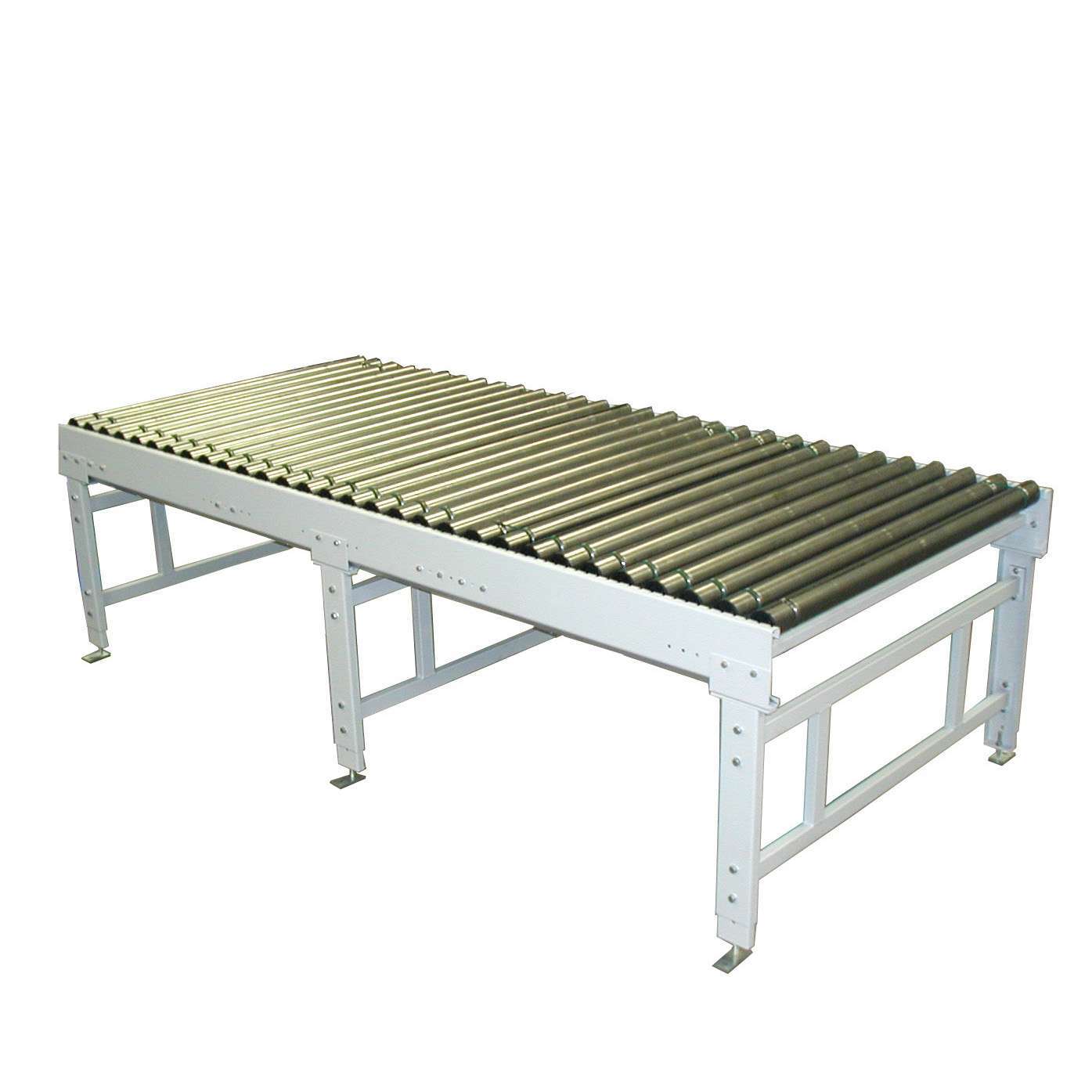 Cord-Driven Roller Conveyor
Is used for handling items with a total weight of up to 200 kg per metre.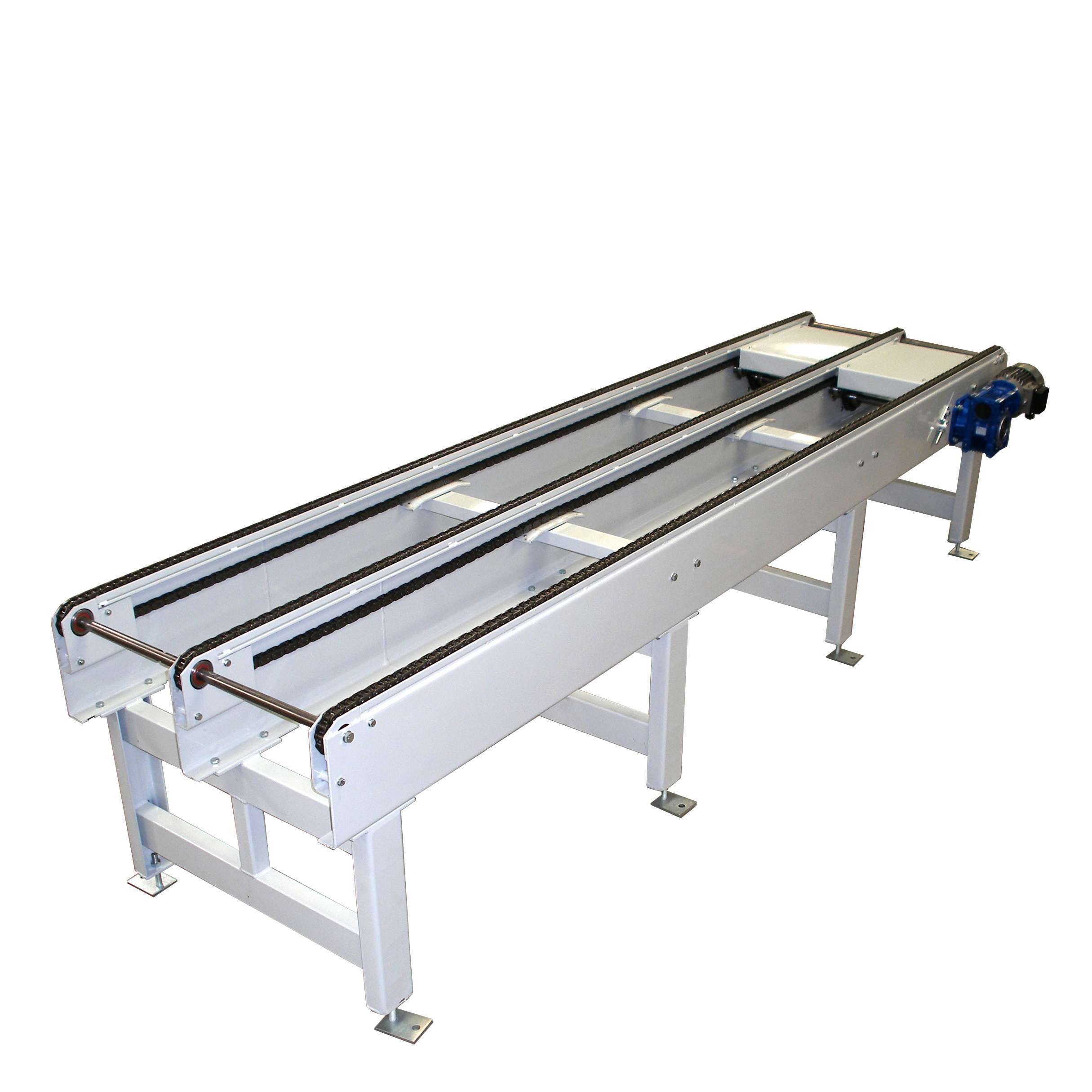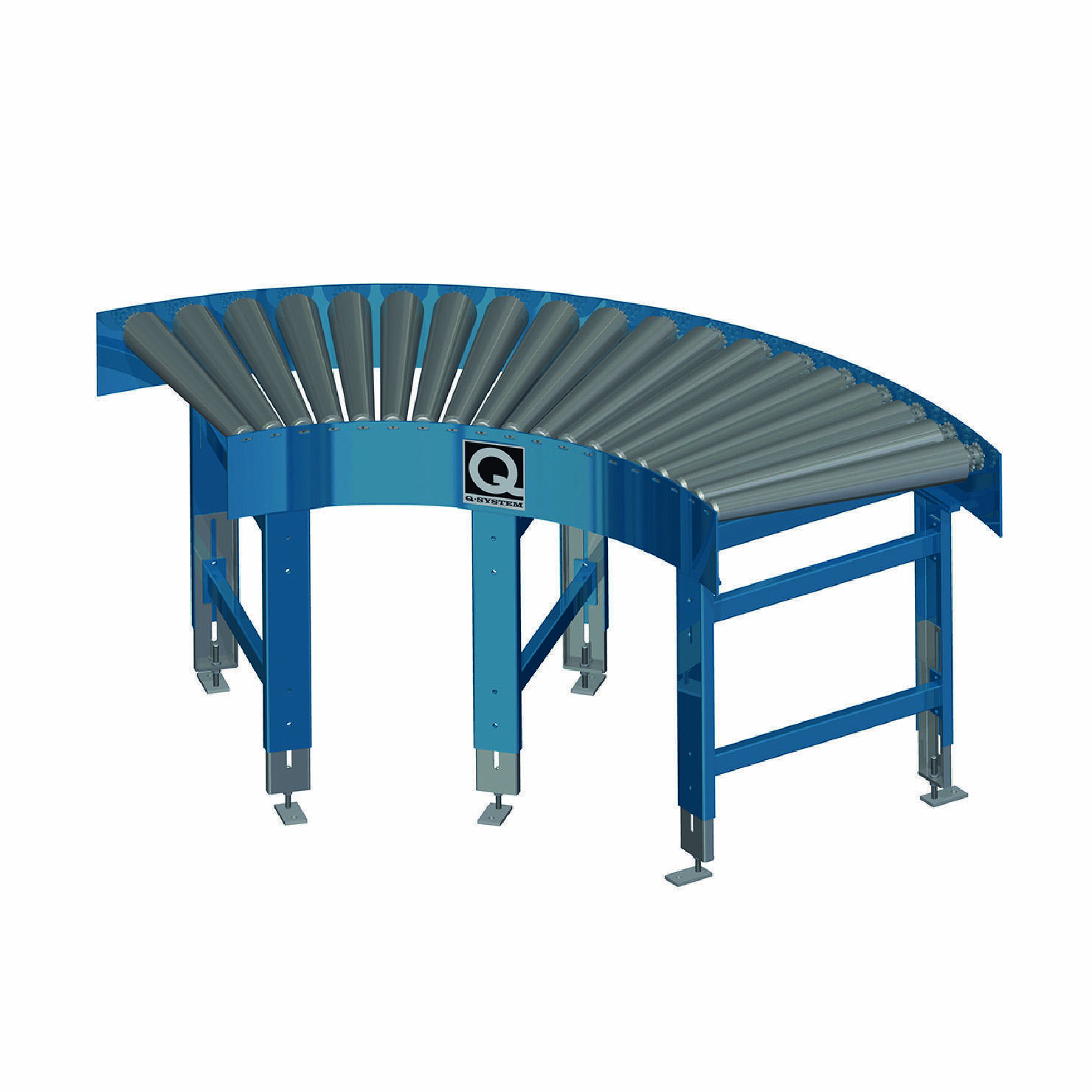 Driven roller conveyor curve
Curve with conical rolls.
Available as 45, 90 and 180 degree curves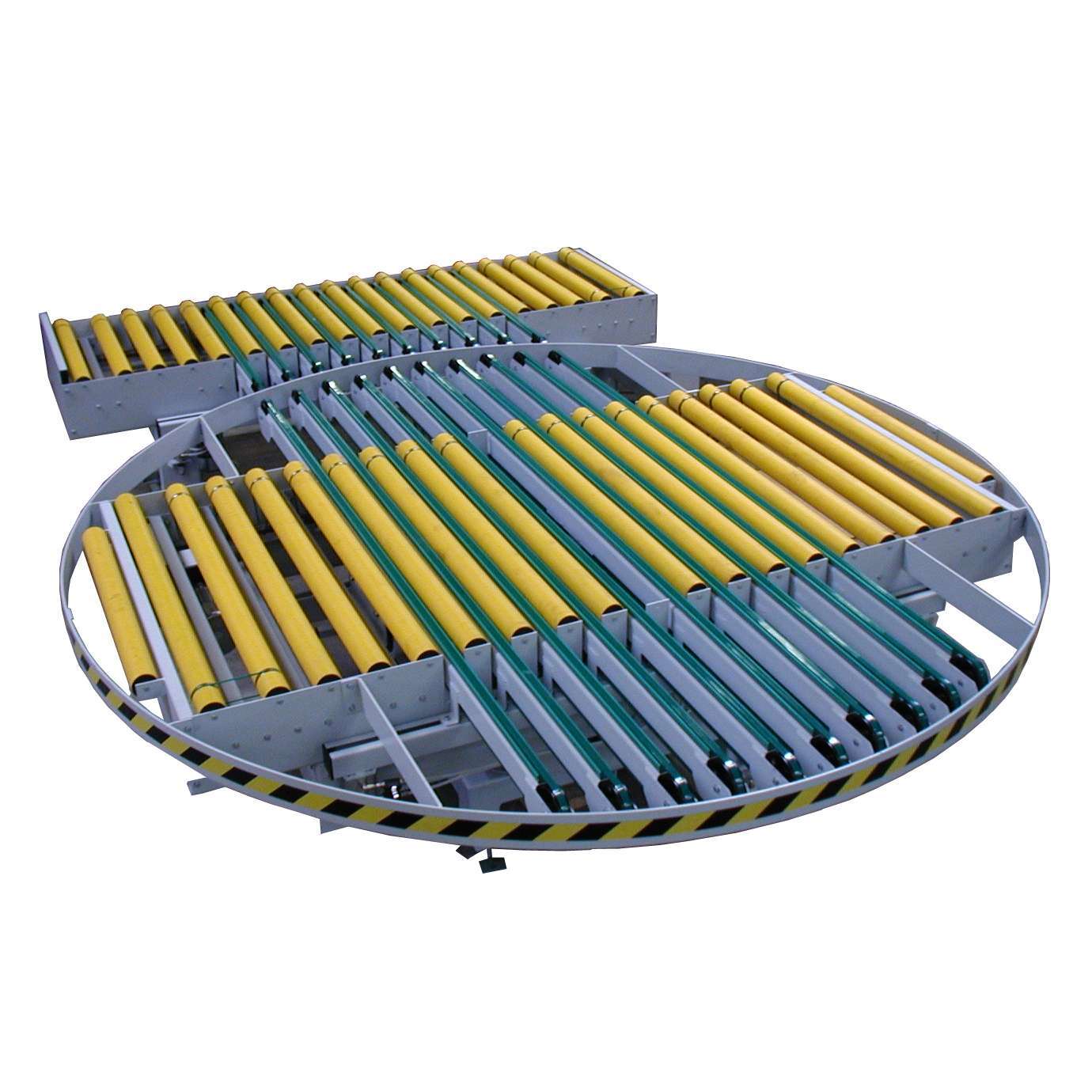 Angle transfer combined with a turntable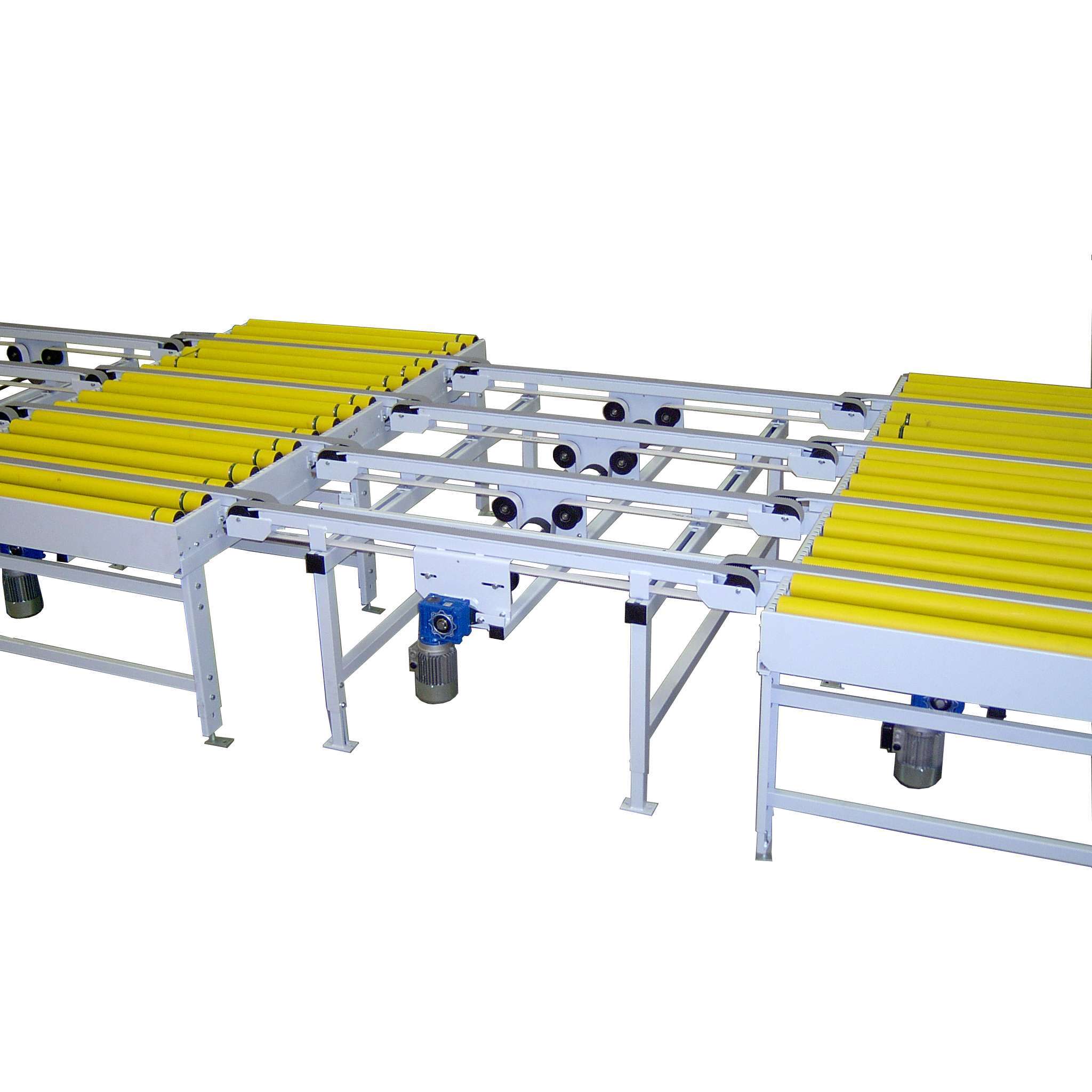 Belt conveyor combined with driven roller conveyors with a built-in angle transfer.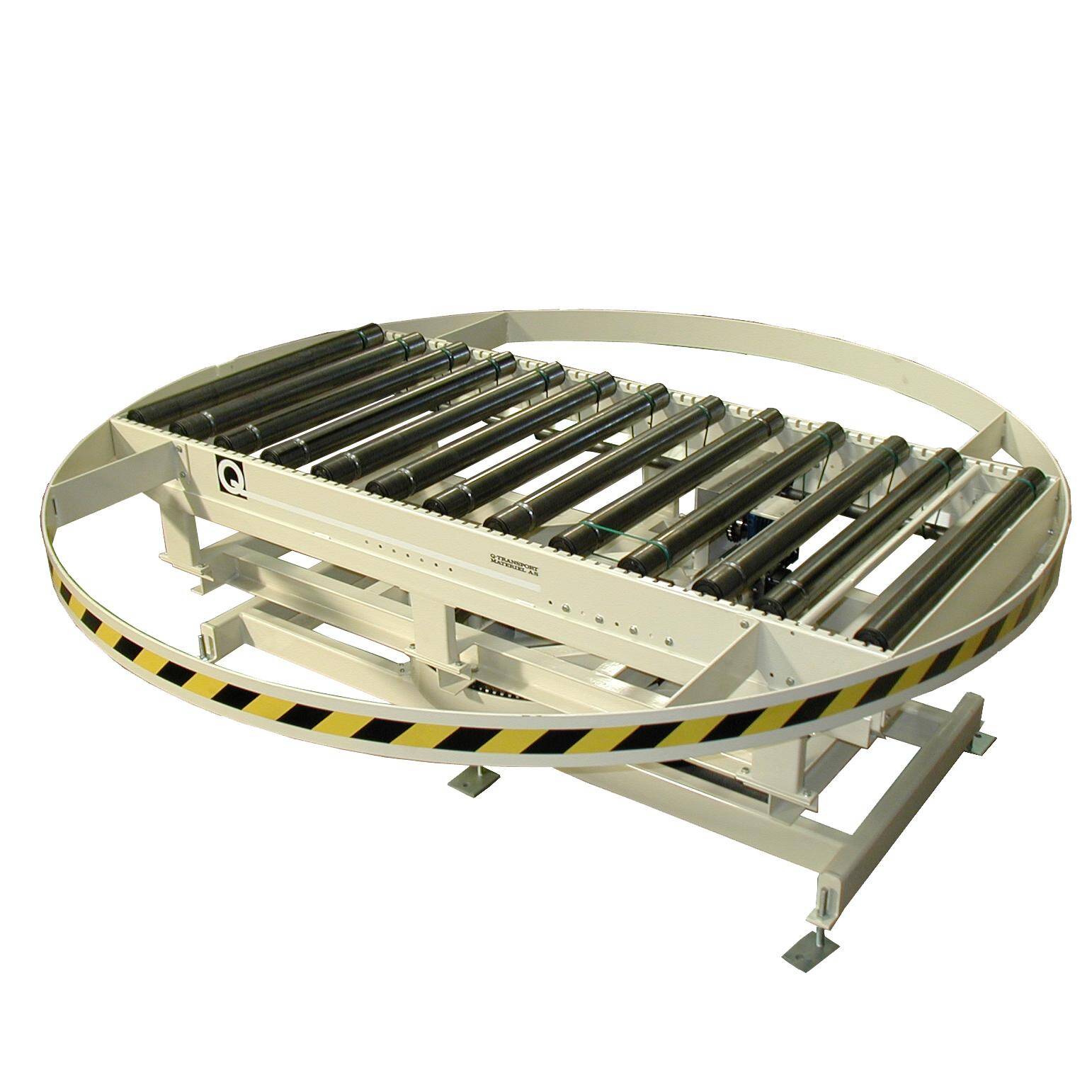 Turntable
Is used for changing the direction of transport (from 10º to 270º) and for a 180º turn of items.